Back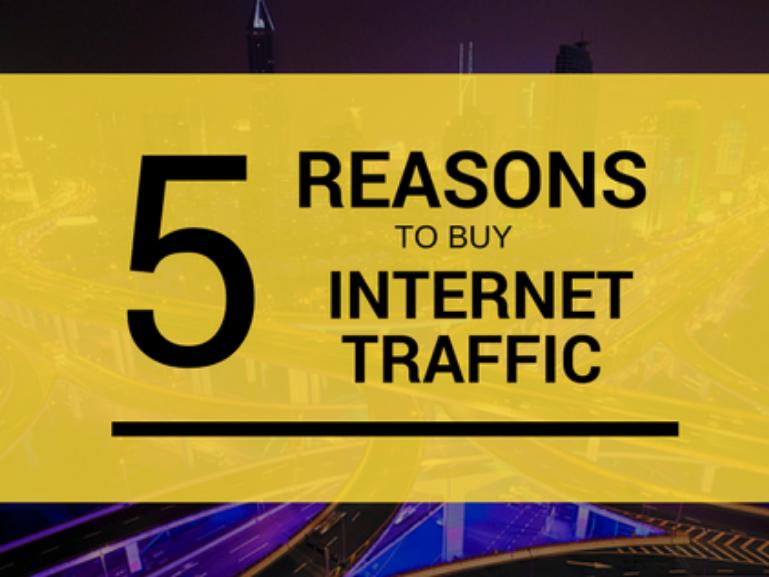 5 Essential Reasons to Buy Traffic
November 03, 2017
If you are struggling getting eyeballs to your website, then you're missing a key ingredient in your digital media mix which is called 'buying traffic'. What buying traffic means? In its most basic definition, it's when you rent advertising space on another website. And if the content on your site can be called a "King" the traffic to your site is definitely a "Queen".
Maybe you've heard about it or perhaps you've thought about it, but haven't pulled the trigger yet. Even worse, maybe you've tried it and it failed (because you didn't go about it the right way).
We want you to reconsider it! So roll up your sleeves and let's get started!
Reason #1: SECURITY WITH RELIABLE PROVIDER
It can be tricky experience to buy traffic from some new sources but if you buy traffic from a reliable provider (advertising network or traffic broker) is one of the safest transactions out there for a couple of reasons:
You can cancel a campaign at any time.
You can choose a network with a low minimum budget to get started.
You can decide how you want to target your ads to make sure they will reach the right audience.
Reason #2: TARGETED TRAFFIC
Purchasing targeted traffic lets you narrow down your customers based on several criteria.
For example you are in full control of how many visitors you get or the campaign's length when you buy targeted traffic for your website. Of course, the more traffic you acquire, the more potential customers you get but you can limit daily and hourly volumes up to your liking and budget.
In addition, targeted traffic gives you the option to select a geographical region from where you would like to receive your visitors. The region can be as little as a neighbourhood or as big as the entire world. Once you found a formula that works for you, nothing is stopping you from rolling it out and convert a paid visitor into a paying customer!
Reason #3: AFFORDABLE PRICES THAT INCREASE YOUR REVENUES
When it comes to paid traffic, there are no budget restrictions.
Purchasing website hits can be very affordable and it doesn't have to break the bank. The most important thing, is to find a trusted provider who will tailor your traffic campaigns in order to get the most out of your money. Once you've hit a positive ROI, the only thing you need to do is to invest more money to your campaign to see more sales.
Traffic coming to your website from targeted audience can be extremely valuable to you. The more attention you attract to your site the more are the chances for high ROI.
Reason #4:REAL TIME MONITORING TOOLS
When you buy web traffic monitoring tools supplied by the traffic provider are very important and receiving them in real time is even more vital. Make sure you have the ROI tracking set up your end to be able to optimize your traffic flow promptly.
Reason #5: INCREASE IN SEO
When you buy traffic, you are not only increasing the number of potential customers, but you also get more bonus points from search engines, like Google.
In other words, you are essentially giving your organic search engine optimization the necessary boost to push you in front of your competitors on search engines' result pages. While organic SEO would take months to show results, a combination with buying website traffic would certainly speed up the process phenomenally.
CONCLUSION:
In the light of the above, if you buy website traffic, you are essentially getting a guaranteed audience. And if you've never used it before to boost your leads or sales, then give it a try and you will soon understand why all major players play in this space.
WHERE TO START?
If you're complete newbie, the last thing you want to do is start spending money across a bunch of networks.
Which is the best place to start and find a trusted partner? Answer = www.trafficshop.com
Back