Back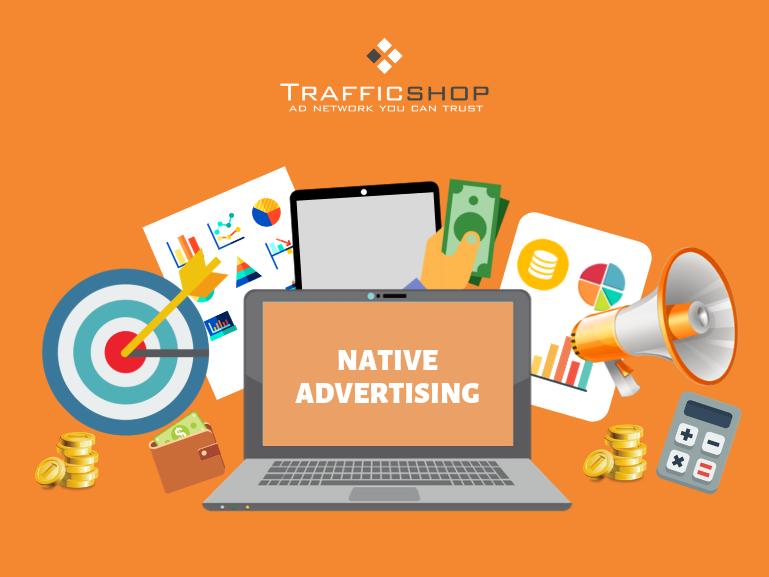 Native Ad Format
March 12, 2019
 Trafficshop is releasing a new format! Native ads are now available for all advertisers and publishers. Being an integral part of the site where they are placed native ad units fit naturally and have high interaction and conversion probability for advertiser. It's easy to make a native ad unit look according to your customized needs.
To Create your first Native campaign as an Advertiser
- Go to https://www.trafficshop.com/advertiser/new_form/native/create
- Name your campaign and set up your targeting: Budget, cost model, Geo, language, OS, browser. .
- Add creatives as well as impressions per day,per creative and fill in the destination URL field
- Go to next step and set up the bid for your campaign. Review and launch it.
To add a Native ad Unit on your site
- Go to   https://www.trafficshop.com/publisher/manage_sites_channels
- Choose/add domain and click "Create native channel button".
- Set up name, description of the channel and use the advanced settings (Back tag, channel content) if needed.
- Customize the look of your Native Ad Unit by using customization block with the desktop and mobile preview.
- Check out "Advanced settings"in the drop down menu for css modifications if required
- Once you are happy with the Ad unit customization feel free to copy the JavaScript code you see on the page and implement it on your site accordingly.
Back